Some years I can easily think up and find gifts that fit my girlfriends/sister/mom, but other years I struggle and wait and stress. Here are some proven winners that I hope take the stress out of shopping for the ladies in your life.
Wine2Go Silicone Wine Glasses
OK — who does NOT need these soft, portable, unbreakable, oh-so-cool – squeezable, BPA Free Silicone Material — and so very functional wine glasses?! Once you get your hands on these, you won't be able to count the ways and places you can use these. (Comes in navy, red, pink, green and white.) Cheers.
Set of 2 Quinn Roosters
Everyone who sees this pair of roosters comments on them. They are so sweet and fun to position in your kitchen – or truly anywhere in your home. Vintage inspired and on trend for your friend who has chickens in their back yard — or just anyone with whimsical, fun taste!
Pilipala Knit Hat with Fur PomPom
Trust me, you and your gift recipient will love the soft fleece on the inside (yummy!) and these hats are much more affordable than ones you find in department stores. Great color combinations and looks great on.
bareMinerals Nude Lip Set
This is an easy lip set to give, since being neutral these shades will work on any skin tone. Comes with lip colors in matte and shiny. Plus, these are better for you: Paraben-free; sulfate-free; phthalate-free.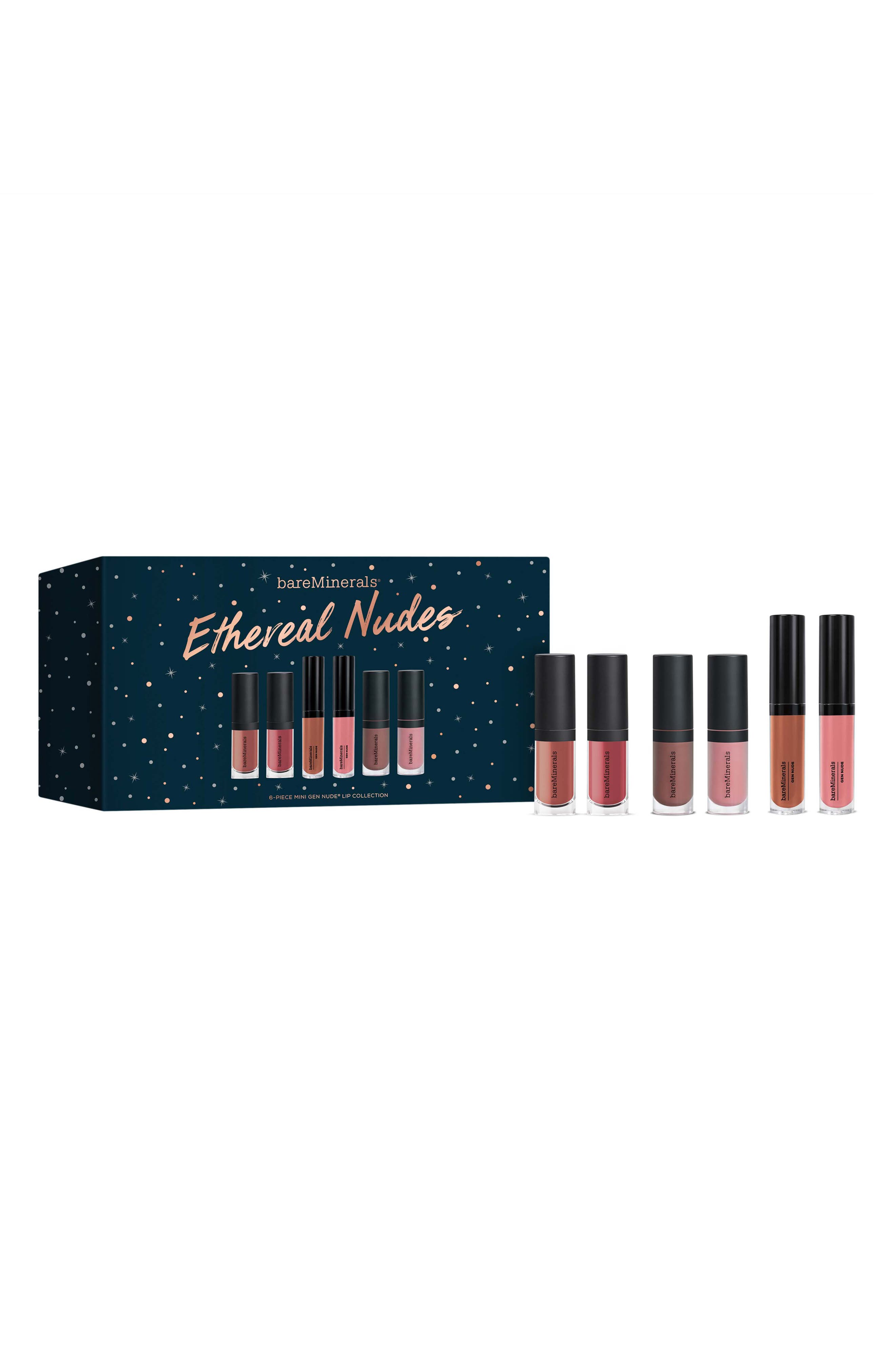 Halogen Cashmere Scarf
Halogen makes such nice, high quality, super-soft cashmere clothing and accessories. Pick a color – any color (so many colors to choose from) for this perfect gift to give!
Weighted Blanket by Cuddlebug
I recently first slept with a weighted blanket and I love it — it helps me feel cozy and fall asleep easier. It sounds weird, but I feel like I sleep better. Science has proven that weighted blankets help people with anxiety and sleep disturbances due to the calming effects. This 15 lb blanket is idea for people between 130 – 170 lbs. You can use your own duvet cover on top. This blanket is an investment, but the health benefits and improved sleep seem worth it.
Steve Madden Suede Sneakers
If you or your friend don't own a pair already, you truly need a pair of these suede sneakers. They look great and are comfortable — and a fraction of the high-end designer version of these cool suede kicks.
Splurge!  SAM Blake Fur-Trim Down Coat
OMGosh — Simply Gorgeous and Lookin' Good in this coat!!. Yup — a splurge, but something tells me the girlfriend in your life will have this sexy coat for years to come.
Architec Herringbone Acacia Board, 13 x 19
We just love the looks of this Acacia herringbone cutting board. This makes a nice functional, beautiful gift that will get a ton of use.
Nordstrom At Home Soft Faux Fur Blanket
Another blanket, but this one is for your family room or living room — on display and will be the favorite blanket to cozy up with for watching movies or just hanging out. Comes in a few different colors, too. And — you can't beat the price. I bet this one will sell out!