Here are several unique ideas for Valentine's Day Gifts For Guys.  From practical to fun to stylish. . .
Happy Valentine's Day!
Before you skim through these few gift ideas, know that we love to promote the idea of experience gifts. Gifts that you can do together — so if there is an upcoming concert, or sporting event or ski trip, or hiking trip or 'sit on the beach' trip that you would like to plan and reserve for your spouse, girlfriend, significant other or family member, then Just Do It! The GIFT of an Experience creates memories that last a lifetime, are what creates connections, and makes the heart grow fonder.
But. . . if you really just want to present a gift for your special guy, see below for some suggestions.
Click on images below to learn more and purchase (affiliate links)
Wrap Bracelet
This is such a great bracelet for men. Toughness of leather with a sophisticated clasp.
Happy Socks Gift Sets
For guys who work downtown or who just simply like fun socks. These look great with a suit or casual. Just. Plain. Fun. Socks with Personality.
Vertellis Relationship Edition — Compelling questions to share between couples
Take these conversation starter questions on a romantic get-away, or over a dinner date or just cozy up in bed to help strengthen your relationship.
Yeti Water Bottle for Work or Working Out Or On The Go
The slider lid makes this the ideal reusable bottle — easily open and close. These are for either Hot or Cold drinks.

Destinations of a Lifetime Book
Get Inspired, Learn about New Destinations to Explore and Help Planning a Future Trip

Patagonia Better Sweater Zip Jacket
These are so worth the investment. Guys love the ease of the zip jacket and women like that they look nice (so much better than a hoodie or sweatshirt). Wear to and from work, wear to and from working out, wear skiing/snowboarding. Just wear anytime you need an additional layer to stay warm.
Recoup Fitness Cryosphere Cold Massage Roller
This is the coolest massager and ice pack in one for a deep tissue massage and/or icing relief for sore muscles.
Native Union Belt Cable
This is thoughtful, since aren't they always losing their cords? This one is 4ft long and we love that this one has its own tie closure to keep it neatly folded and together.

Kodak Photo Printer Doc
The simplest, easiest way to print photos right from your phone. How fun is this?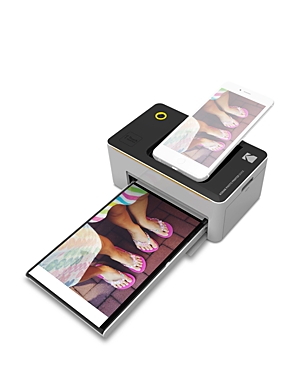 Splurge (!!) Gift:  Gucci Men's Slides
I know many guys who want these. . . . and they are practical for wearing to the pool, at the gym, and around home.